It seems as though candidate experience is the current buzzword everyone in recruiting can't stop using, but what exactly does it mean? In this article, we will define candidate experience and highlight it's ongoing importance in the recruitment market.
What is candidate experience?
Candidate experience describes the sum of the experiences and perceptions than an applicant or potential employee has with the company during the hiring process. This includes the job search, application process, interviews, and even onboarding.
Why is it important?
Positive candidate experience is crucial for a number of reasons. First, employer branding can be positively or negatively affected by candidate experience. In today's world it is easy for a candidate to leave their impression of a company on social media or on a employer review site like Glassdoor. These ratings and reviews are often the first place a potential candidate will check before filling out an application. If they see overwhelmingly negative reviews, they are unlikely to apply or accept a position.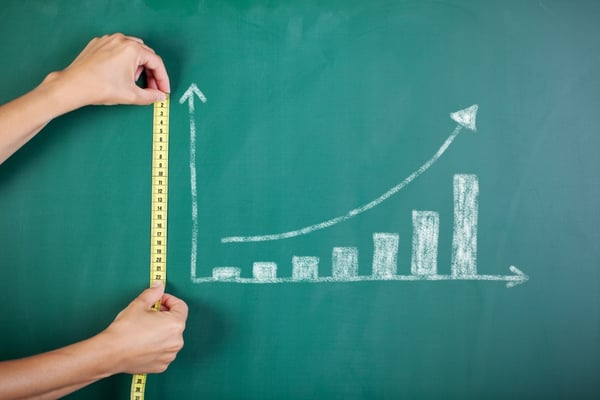 Depending on your business, you may also have to consider what candidates will think of your brand. If they have an overwhelmingly positive experience, they are likely to promote your product and become a brand ambassador, even if they don't get the position.
In addition, candidate experience seamlessly transitions into employee satisfaction. Newly hired employees who had a positive candidate experience are much more likely to start off on the right foot and remain satisfied.
How can it be measured?
Candidate experience can be analyzed in a variety of ways. Via your website, you can analyze candidates interactions with your career page and individual job advertisements. Another good strategy for understanding candidates feelings is by sending them a short survey during or after the application process. It will give you insights into their impression of your company and will also signify to them that their suggestions and opinions are valuable.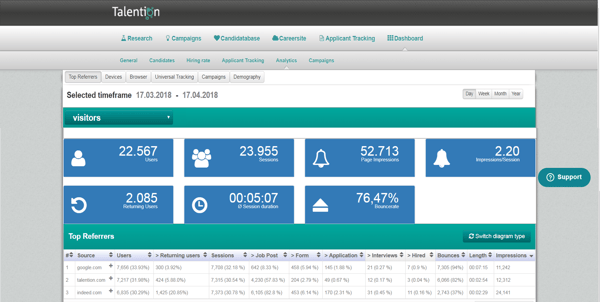 Screenshot: Journey dashboard in Talention's software
How can it be optimized?
After measuring your success, you should consider optimizing your strategy to increase positive candidate experience. For instance, you could change your job advertisements so they are more appealing to candidates or update your career page to highlight your benefits as an employer. For more tips, check out this article on using analytics to optimize candidate experience.
Check out our page "The Ultimate Guide to Candidate Experience", to find further resources for the topic candidate experience.
Would you like to see more specific candidate experience examples from your industry? We would like to show you best practice examples and concrete implementation in the Talention software. Just ask for a free demo here and someone will get in touch with you shortly. Request a demo now.