Recruitment marketing has become a widely used and recognized term in the field of HR. It is the strategy of finding, approaching, attracting, and developing a relationship with suitable candidates before they actively start looking for a job. And it takes place during the phase before the actual application process. In this article, we will define recruitment marketing and tell you what it is all about.
Recruitment Marketing

Definition

The Brandon Hall Group defines recruitment marketing as all activities and strategies aimed at building an employer brand, increasing reach, identifying career opportunities, building candidate relationships, and managing communication with candidates.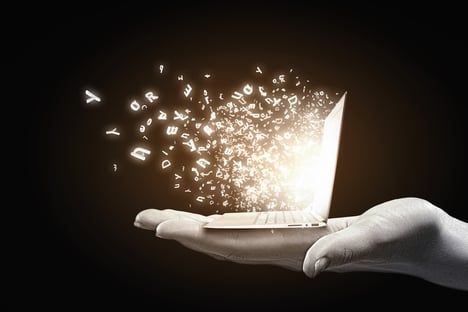 Process
The focus is on building relationships with candidates before they actively start looking for a new job.
The goal is to build and expand a pipeline of suitable candidates. This strategy can be supported by a software solution. This can be a stand-alone solution or a variety of tools and processes to meet the requirements of recruitment marketing. Deloitte's HR Community, Bersin, believes that building a talent pool to fill vacant positions at any time is an urgent necessity for companies. In contrast, traditional recruiting always focuses on filling a position that needs to be filled at the moment.
Recruitment marketing uses the principles of inbound marketing and is concerned with building the employer brand and placing online advertisements for job offers. It also integrates SEO, mobile recruiting, landing pages, content creation, career sites, social media, employee quotes and email marketing. In this way, qualified candidates will become aware of the company and can register in the company's talent pool in order to stay informed about future vacancies. Once these candidates are in the talent pool, the central task is to establish and maintain candidate relationships. This can be done by sending information and job offers that are relevant for the individual.
By measuring and analyzing the effectiveness of the measures, the search for talent is transformed into a data-driven process that consistently fills the talent pool with more qualified candidates.
With an integrated software solution, companies can track the entire hiring process, measure the effectiveness of their recruitment marketing strategies and track the value of their talent pool.
Recruiting has changed
The recruiting process has changed in recent years. Today, customers are looking for services, products or companies on their own. Ads from aggressively advertising companies are more likely to be perceived as disruptive. Inbound marketing has developed into the most successful marketing method in recent years. Companies create a benefit for potential customers and thus turn them into loyal and long-term prospects.
Marketing teams have changed and expanded to the extent that they have created new positions, such as "content strategist" or "digital analyst". The modern marketing team has specific knowledge that attracts more interested leads through broader channels, and more importantly, qualifies these leads to deliver sales. Read more about the 5 most significant changes in recruiting here.
To improve recruitment rates, recruiting uses similar functions and strategies to marketing. Marketing has always been part of a successful recruiting process, but marketing has never been the core of recruiting. Rather, a clear distinction was made between marketing and HR.
In the meantime, however, it has become clear that marketing and recruiting are intertwined, with recruitment marketing acting as an independent discipline.
Check out our page "The Ultimate Guide to Recruitment Marketing"

 to 

find further resources on the topic of recruitment marketing

.
Talention offers all the important components for successful recruitment marketing. You can take a closer look at the individual components here. We would be happy to show you in a free demo how you can implement recruitment marketing in your company.