As the future of recruiting continues to develop, one clear trend is agile recruiting. But what exactly does agile mean? And how does it relate to recruiting? If you've been asking yourself the same questions, don't worry. In this article we will define agile recruiting and give you some practical tips for your own implementation.
What is Agile?
Agile was developed in 2001 by a group of software developers who wrote the Agile Manifesto. Their ultimate goal was to make the field of software development more streamlined and productive by eliminating distractions like documentation, bureaucracy, and unnecessary meetings. However, their ideas were soon adopted across all types of disciplines, like recruiting.
What is Agile Recruiting?
Agile recruiting is a combination of adopting the agile principles and applying them to recruiting. Two key parts of this are creating faster processes and ensuring that your team is structured in the best way possible. Agile recruiting aims to make the recruiting process faster, more efficient, and improve the overall communication process of the team.
Developing an Agile Recruiting Process
Adopting an agile recruiting process doesn't have to be as difficult as you think. Here are three goals that you can start working towards today:
1. Improve team communication
Improving team communication is a vital part of the agile process and it is even more relevant in terms of recruiting. Your recruiting team should be able to communicate about candidates in a systematized way. And in addition to that, it is critical that none of this information is lost.
As seen in the screenshot below, one way to solve this issue is by communicating via a software where you can post comments and messages, share candidates, rate candidates, create team tasks, and more. This way everyone is able to view the same information and it won't end up lost on someone's desk.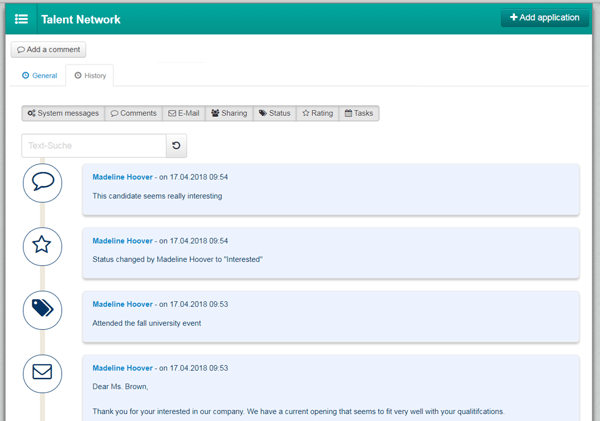 Screenshot: Example of team communication overview in the Talention software
2. Create a streamlined system
Creating a streamlined system will help to make your recruiting process faster. One of the key elements of this is to ensure that all data is in one place, is accessible by all relevant team members, and that everyone stores and saves data in the same way.
In this way, you will have a more comprehensive overview of all projects going on and will be able to see what each team member is working on. A simple way to do this is by using a software that will easily set-up this type of system for you.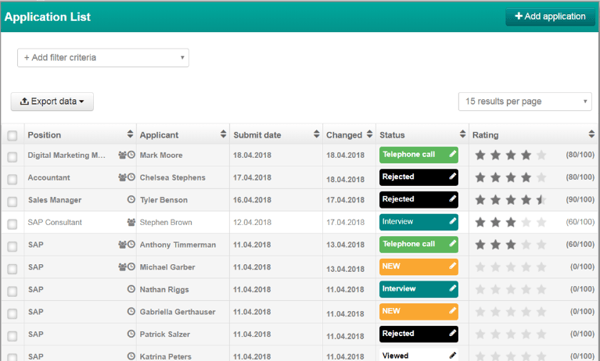 Screenshot: Example of a comprehensive overview of applications in the Talention software
3. Use analytics to continually improve
Using analytics will help you to continually improve and optimize your agile recruiting process. The only way to refine your process is by understanding what is working and what is not working. For example, you should know which channels are the most successful for you, so that you aren't wasting money in the wrong places.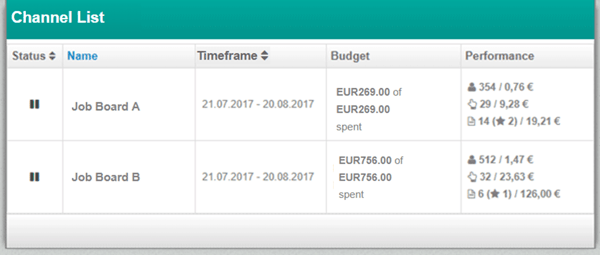 Screenshot: Example of a channel comparison in the Talention software
Check out our page "The Ultimate Guide to the Future of Recruiting"

 to 

find further resources on the topic of the future of recruiting

.
Do you want to learn more about how to develop an agile recruiting process? We will gladly show you further best practice examples and concrete implementation in the Talention software. Just ask for a demo here and someone will get in touch with you shortly. Request a demo now.