Choosing an applicant tracking system is a difficult decision. There are a lot of different software providers that all offer different features. However, when doing an ATS comparison, there are a few key differences you should be looking out for. In this article, we'll share with you the 6 main differences between applicant tracking system features.
ATS Comparison
Before comparing applicant tracking systems, it's important to consider what your current recruiting process entails and how you want it to look like in the future. For more tips on the decision making process, check out our article on the 16 questions to consider before buying an ATS.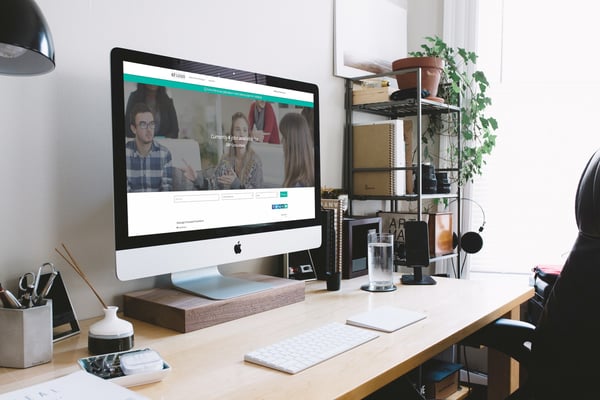 Once you've gathered this list, you should think about the most essential items you need in an ATS. We've picked out what we believe to be 6 of the most important differences in features that not all applicant tracking system have:
1. Easy communication with colleagues
Communication is key within any department and a good applicant tracking system should strengthen your team's communication process. In the system, you should be able to send messages, write comments, assign tasks, change statuses, make reviews, and create workflows.
In addition, an ATS should support the communication between different departments. For example, by having different users and the ability to assign rights, you can allow colleagues outside of the department to view certain applicants without being able to make changes to their profile, or vice versa.
2. All relevant information in one place
The ultimate goal of an ATS is to improve applicant management. Therefore it is very important that all information is gathered in one central system that is easy to use and accessible to all team members. With just a few clicks you should be able to view candidate profiles, statuses, read reviews and other user comments. You should also be able to view the real time data of current campaigns and have an overview of everything currently going on.
By storing all information from the recruiting process in one place, an ATS eliminates the possibility of double-work and prevents tasks from stalling due to lack of information. This will save valuable time that can then be used to create opportunities for new areas of growth.
3. Simple creation/ publishing of professional j
ob advertisements
Not every applicant tracking system includes job advertisements and publishing tools, so this is a special feature to be aware of. For example, with Talention, you can easily create modern job ads that fit to your employer brand. This is a simple process through using existing best practice templates that only require you to fill in the relevant information.
Your job advertisements will be automatically uploaded to a job list on your career page. You can create filters for different categories in the job list, like location or professional field. In addition, you can share your jobs automatically on various job exchanges, social media, individual channels, etc. with just a few clicks by using an ATS. You no longer need to manually set up an account with each individual channel and worry about keeping track of each one separately.
4.

SEO tool
An often overlooked aspect when selecting an ATS is if the system has an SEO tool. SEO plays a big role in the success of your advertisements and your companies career page. An applicant tracking system with an SEO tool makes it possible to analyze and optimize your SEO techniques.
A SEO tool can help to build up free reach and bring new candidates to your page. Without it, you leave the success of your job advertisements to chance.
5. Analytics and reports
Some applicant tracking systems offer reports and analytics features. For example, you can easily create reports containing graphics and diagrams that will give you important insights and help you to continually improve your recruiting process.
Analytics are also an important part in understanding the success of your campaigns. With an ATS, you can keep an eye on your KPIs, like time-to-hire or cost per application. You can also compare the success of different campaigns, learn more about your candidates demographics, and determine your most successful channels.
6. Talent pool with email marketing/lead nurturing/newsletter
Another unique feature of certain applicant tracking systems is a talent pool. A talent pool can be a huge advantage in your recruiting process because it helps you to convert candidates and stay in touch with them through email marketing, lead nurturing, and newsletters.
A talent pool is also an ideal way to source candidates. By already having a pipeline of "warm" candidates to source from, your chances of finding qualified applicants will increase.
Check out our page "The Ultimate Guide to Applicant Tracking Systems" to find further resources on the topic of applicant tracking.
Talention provides you with all the analysis and tools you need to find, reach, interest, and ultimately motivate your relevant candidate target groups to apply for jobs. We would be happy to show you what this process would look like in your case with a free demo. You can request a free demo here.