Today, it's no longer so easy to find qualified and suitable candidates. That's why your recruiting process should not drive any candidates away, but instead, it should attract them.
Have you also ever asked yourself what you should avoid in your recruiting process at all costs? Then read about our six deadly sins in recruiting now!
Six deadly sins in recruiting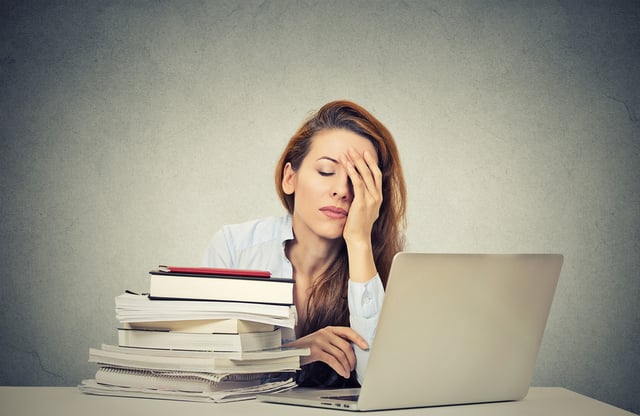 1. Your job advertisement is incomplete
Does your job advertisement consist of one text block? You should make sure your job advertisement is appealing. You have to convince the candidate to apply to your company. Don't just describe the requirements placed on the candidates, but also give them an overview of their future tasks and explain what they can expect. Also use a suitable photo that addresses the right target group. These are just the basics that you should pay attention to in any case.
2. You use standard wording
Avoid standard wording in your job advertisements. The frequently used request "Please send all of your relevant documents to us by e-mail for the attention of..." is not really that informative at all. How should the candidates know what relevant is for you as the employer? Let your candidates know what they can expect from the application.
3. You don't have a career site
You place your job advertisements on job boards, but you don't have your own career site? Then you should change this as soon as possible. You can structure your external appearance individually and authentically with a career site. The career site also serves to present your employer benefits and to convince candidates that you're the right company for them.
4. You don't send any rejection letters
Do you send a rejection letter to unsuitable candidates? If not, you should start doing this right away. This is because your application process has an impact on your company's image on the one hand, and on the other hand, on the attitude and motivation of future applicants. If you don't send rejection letters or intermediate replies about the application status, this can have a negative impact on your evaluation as an employer.
5. You don't care about negative evaluations
Negative evaluations on employer rating portals like glassdoor should matter to you. Employer rating portals help applicants get a realistic impression of companies, especially with regard to the application process. But if only negative ratings are posted, candidates are scared off and will then tend to apply with competitors.
6. You're not interested in optimizing the application process
You don't conduct any analysis on the success of your recruiting? If you do not create any type of analysis or evaluation, you don't know how you can structure your recruiting process more efficiently. Only by conducting analysis will you find out, for example, which job boards work for which target groups. So start to evaluate your process.
Check out our page "The Ultimate Guide to Recruiting" to find further resources on the topic of recruiting.
Talention provides you with all modules to implement successful recruitment marketing, and to conduct and evaluate the appropriate analyses. In a personal meeting, we'd be happy to show you how you can easily and quickly digitalize your recruiting. You can schedule a free demo here.