Recruiting events have become a staple in the recruitment marketing process. Many companies are hosting events regularly to increase their reach and promote their employer brand. Are you thinking about hosting a recruiting event sometime soon? We've got 5 innovative recruiting event ideas for you to consider in this article.
What is a recruiting event?
A recruiting event is a recruitment marketing strategy aimed at building and fostering relationships with candidates in a more personal way. There are many types of recruiting events, but in the end they all have the same goal of gaining more qualified applicants and also increasing positive employer branding.
One key element to ensuring that your recruiting event is a success is creating a talent pool. A talent pool can help you to encourage people to sign-up for the event and can also help you to sign-up new qualified candidates at your event. Read more about the importance of talent pools here.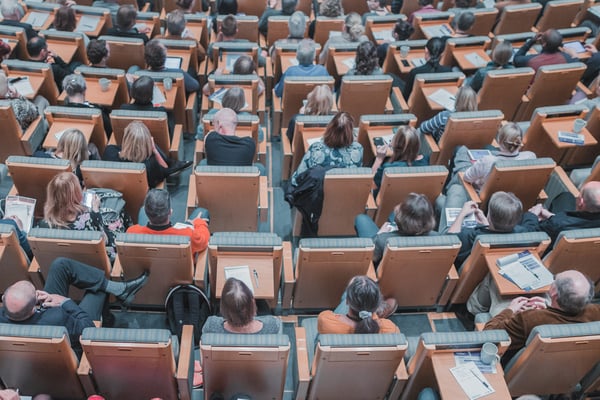 Our top 5 recruiting event ideas
1. Career day for university students
For many companies, recent university graduates are a key target group. If this is true for your company, then an event focused on university students is the perfect choice. A career day is a great option because it will give students the chance to see your office, get to know current employees, and have a better understanding of daily life at your company.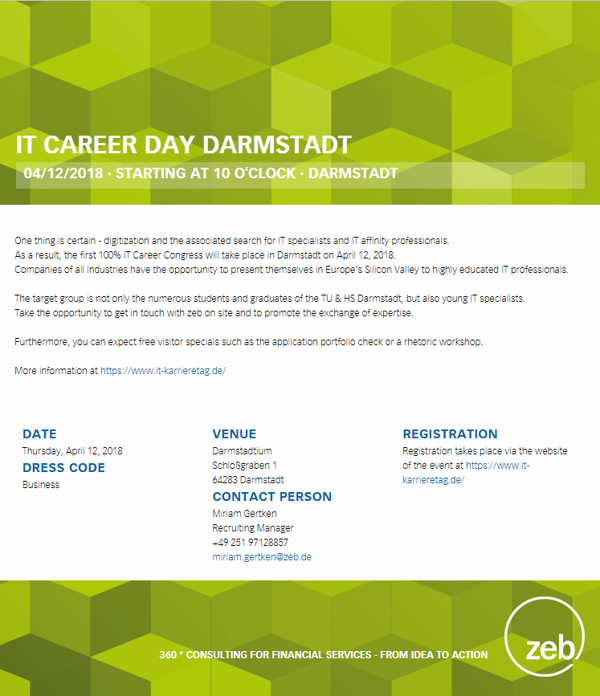 Screenshot: Example of zeb's career day event
2. Expert panel
Hosting an expert panel is an ideal choice because you are offering candidates the chance to gain some deeper knowledge in their field while simultaneously getting to know your company. These experts could be from within your own company or could be knowledgeable experts from within a certain field.
3. Hackathon
Hackathons are a great way to make connections with developers, a notoriously hard target group to recruit. There are a variety of ways to plan a hackathon. For example, if you can't host a hackathon at your office and aren't able to find an event space, you could host a virtual hackathon. Another idea is turn the hackathon into competitive competition with an interesting prize that might increase attendance.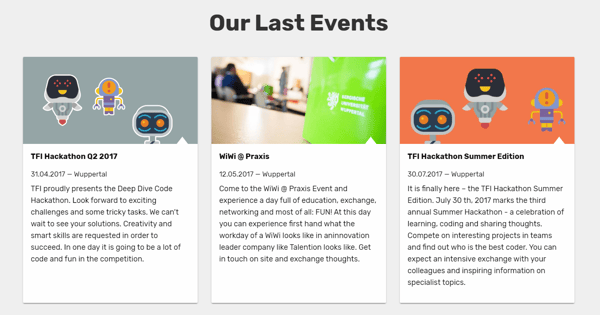 Screenshot: Example of Hackathons hosted by Talention
4. Job fair
If you are often recruiting for a large number of open positions, then a job fair could be the right choice for your company. This gives you the opportunity to highlight a variety of positions and gain face-to-face contact with potential applicants. In fact, you could even let candidates apply for positions while at the job fair for an instant result. Another possibility would be conducting group interviews or fast 15 minute interview slots to filter out unqualified candidates.
5. Networking event
A networking event is a simple way to attract professionals from a certain field or industry. Not only will they have a chance to get to know their peers, they will also get to know your company better. Even if the attendees are not actively looking for a job, they will be able to sign-up to stay in touch with your company with a talent pool. Through staying in contact and keeping them informed of your company, they could become potential candidates in the future.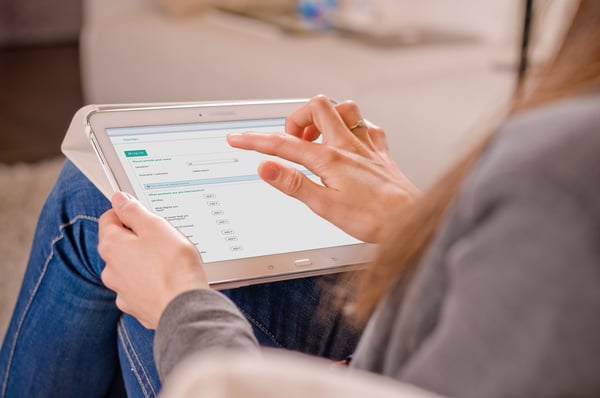 Use the talent network mobile at events
Check out our page "The Ultimate Guide to Recruiting Events"

 to 

find further resources on the topic of recruiting events

.
Would you like to learn more about hosting recruiting events? We will gladly show you further best practice examples and concrete implementation in the Talention software. Just ask for a demo here and someone will get in touch with you shortly. Request a demo now.