Recently, we launched our Talent Network Tool for businesses. Any company can easily and quickly create and operate its own talent network.
But why are talent networks so popular and important for your recruiting process? What are the pros? What do you get from it? We have put together the 7 most important reasons for you.
You have likely experienced the tough competition for the best talent. Today it is more important than ever to think about how you can attract talent at an early stage and build a pipeline of potential applicants. In addition to saving recruiting effort, time, and money, a talent network offers many more benefits.
Here are 7 reasons why you need a talent network:
1. A product that helps you stay in contact with candidates
With a talent network, you have a product at hand that you can use to convince site visitors. It can easily be integrated into your website and can be used immediately. Show a lucrative offer to interested parties, such as, "become part of our Talent Network now and receive exclusive information on trade fairs, lectures and events". Interested parties are clearly shown the added value and offered a concrete incentive to register.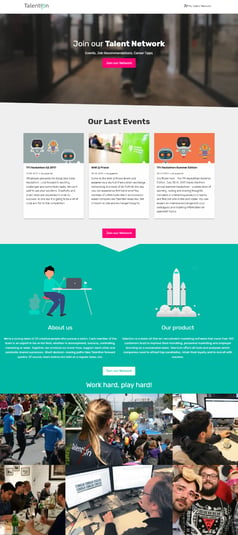 Talent network landing page from Talention
2. Utilize your full website potential
Did you know that only 5 out of 50 job seekers apply to your company? Although 15 out of 50 are interested in your business? With a talent network, you can convince visitors on your job ad to stay in touch with you. Special talent network pop-up banners that pop up when a website visitor moves down the page are particularly suitable.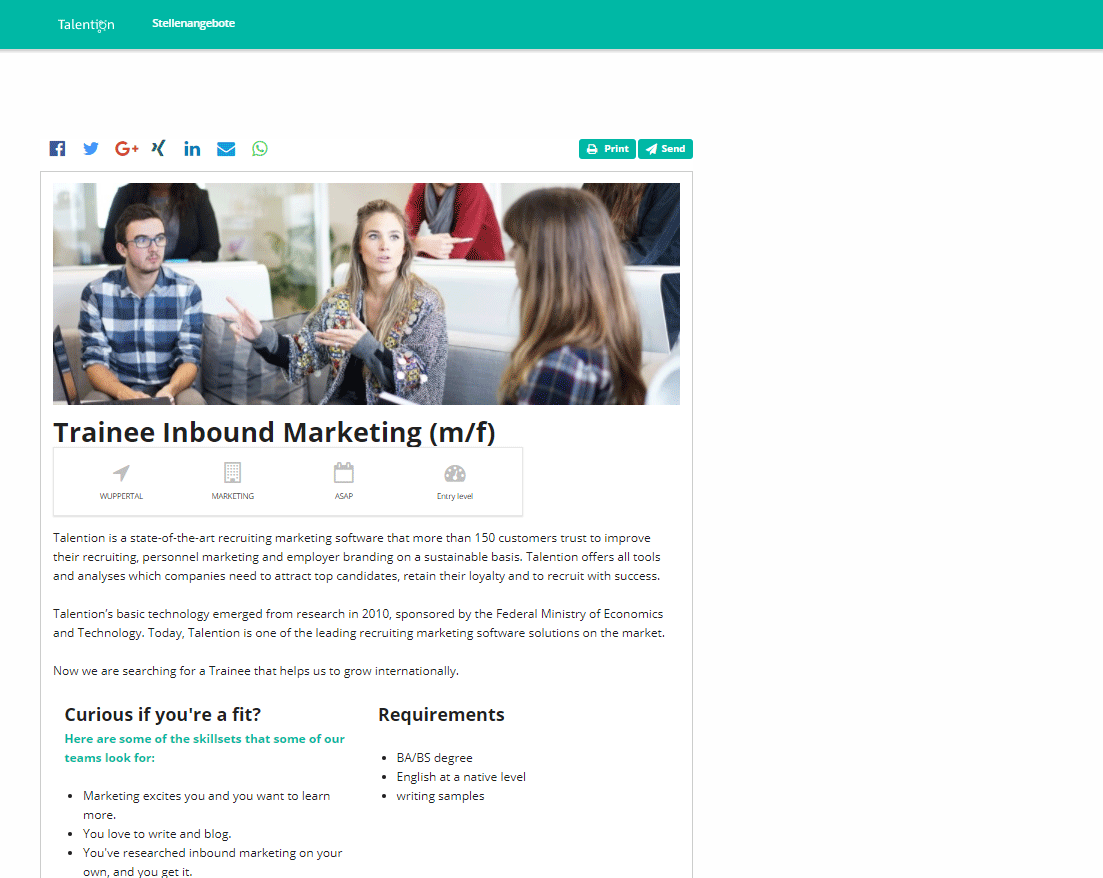 Job ad from Talention with a talent network pop-up banner
3. Convert candidates from fairs and lectures
A talent network is an ideal conversion option at trade fairs and lectures. Give interested parties the opportunity to register for your network, for example on a tablet, or announce your network with a link directly in the lecture and successfully acquire subscribers.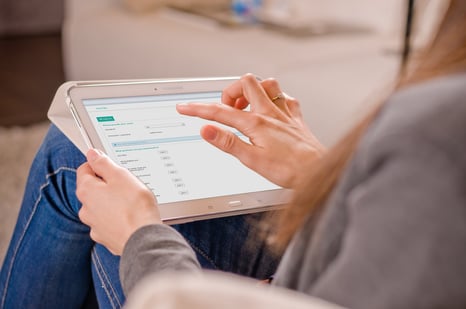 Use the talent network mobile at trade fairs
4. Secure implementation of GDPR
With a talent network you are on the safe side, often pools are built without consent. Let candidates directly agree to the privacy criteria so you can stay in touch long term.

Talent network with secure sign-up
5. An easier way to stay in touch with candidates
Stay in contact with your prospects through newsletters and emails and develop them into fans of your employer brand. This method is an efficient way to learn more about your prospects and maintain relationships with them.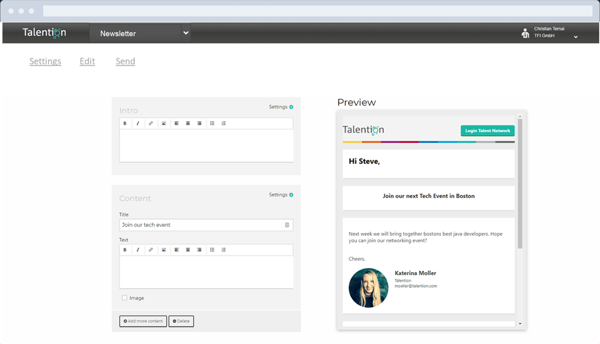 Talent network newsletter template
6. Stay one step ahead of the competition
With a talent network you are always one step ahead of your competitors. With a well-filled pipeline of candidates, you will not be short-listed. Through a talent network, you can maintain the relationship with your prospects through several touch points and work steadily on the positive impact of your employer brand.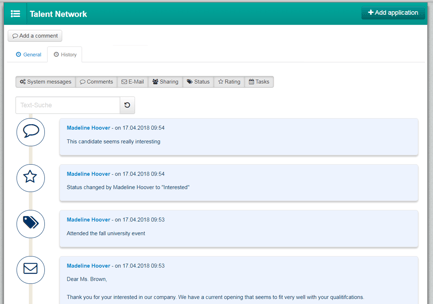 Touch point history with prospects in the talent network
7. Use your network for sourcing
Sourcing has never been so easy as with a talent network. Your sourcer will love it. Collect the prospect data that is also relevant for your sourcer in your network. This provides you with an ideal basis for finding suitable candidates. Another advantage of sourcing in your own network is that these contacts are already "warm". The response rate will be many times higher than regular sourcing.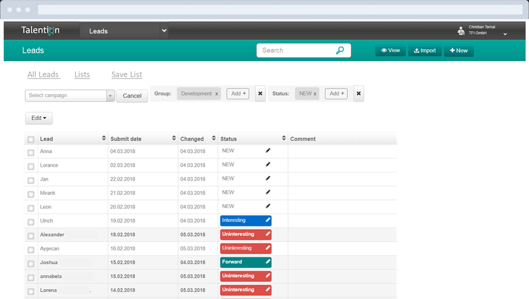 Sourcing in the talent network database
Those were just some of the reasons why you should have a talent network. In addition, it is a nice medium to advertise your own events via newsletters. For example, send a newsletter to all the developers in your network to invite them to a developer event and convince them to join your company at your own event.
Conclusion:
A talent network brings you a multitude of advantages. On the one hand, you can exploit currently untapped potential, develop prospects and recruit more efficiently. Another benefit of a talent network is the speed of implementation. It is enough to integrate a short text-script into your website and you can use your talent network.
Check out our page "The Ultimate Guide to Talent Pools"

 to 

find further resources on the topic of talent pools.
Talention offers a state-of-the-art talent network. In a non-binding demo, we would like to show you what your personal talent network can look like.