If you're keeping up with the latest recruiting trends, you've probably noticed a lot of companies adopting a talent pool software. But have you considered how to integrate a talent pool successfully into your website? We've gathered 5 successful talent pool examples to share with you in this article.
5 Examples of Successful Talent Pools
1. Ryte
One of the most common places that candidates are lost is on the job advertisement. They might not be seriously looking for a position at the moment, not have enough time, or not find that particular position interesting, but they can still be converted to a lead for your talent pool.
Ryte places their talent pool sign up form directly on their job advertisements, as well as two additional links to sign up to receive updates on future positions.

Example of a sign up form on a job ad
Check out Ryte's career site here.
2. Mister Spex
One of the most important placements for your talent pool is on your career page. Candidates will spend some time looking at your open positions and if they don't find a relevant job, they should be able to sign up for the talent pool for future openings.
Mister Spex features their talent pool underneath their open positions and some employer branding focused videos. This is the perfect placement for a career page sign up form.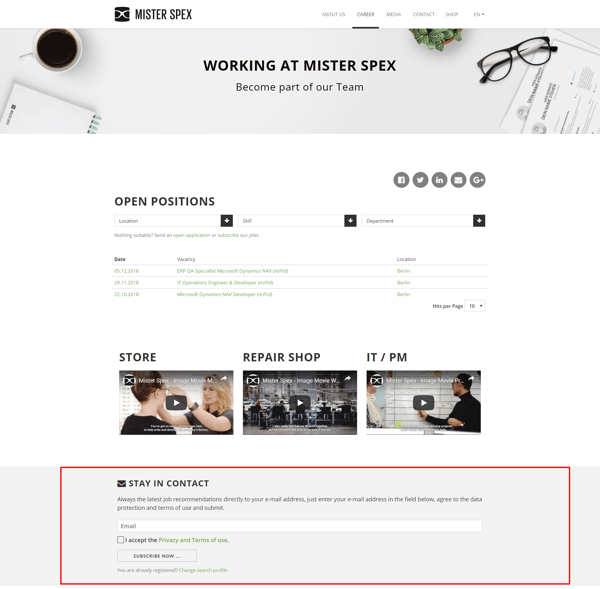 Example of a talent pool sign up form on a career page
Check out Mister Spex's career site here.
3. Zeb
Talent pools can also be integrated on other landing pages of your website. For instance, zeb has put a sign-up form for their talent pool on their events page. Your events page is visited by candidates who may be interested in your company but often haven't sent in an application yet, making it the perfect place for a talent pool.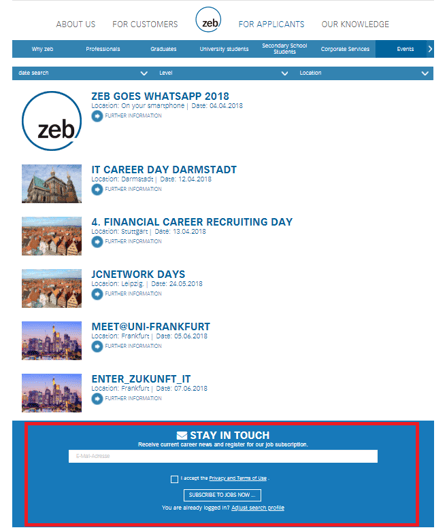 zeb's talent pool sign up form
Check out zeb's career site here.
4. Fincon
One key factor in creating a successful talent pool is ensuring that your pool is compliant with data privacy laws. By using a talent pool software, you can easily integrate this into your talent pool sign up.
Fincon has a great example of a sign up form with a data privacy checkbox. Candidates are able to view the agreement and confirm that they accept the terms.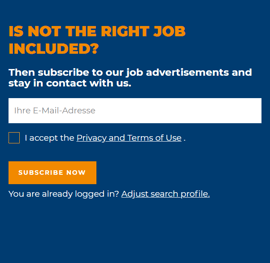 Example of a data privacy checkbox on a talent pool signup.
Check out Fincon's career site here.
5. Talention
Because we believe so strongly in the success of talent pools, we've very thoughtfully integrated our own talent pool onto our website. For our job ads, we've chosen to add a pop-up form to gain extra attention for the talent pool. Candidates don't have to search the page for a sign up form and have the ability to sign up immediately on the page.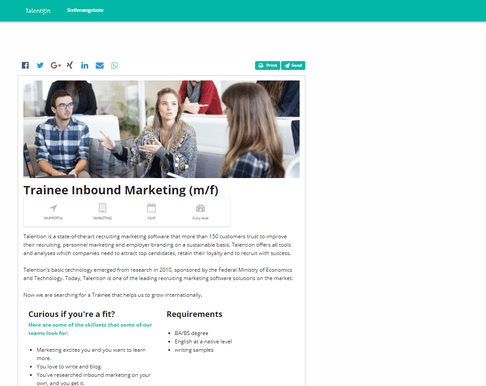 Example of a pop-up talent pool banner on a job ad
We've also creating a specific landing page for our talent network. This helps to convince candidates why they should sign up, by highlighting employer branding and focusing on benefits.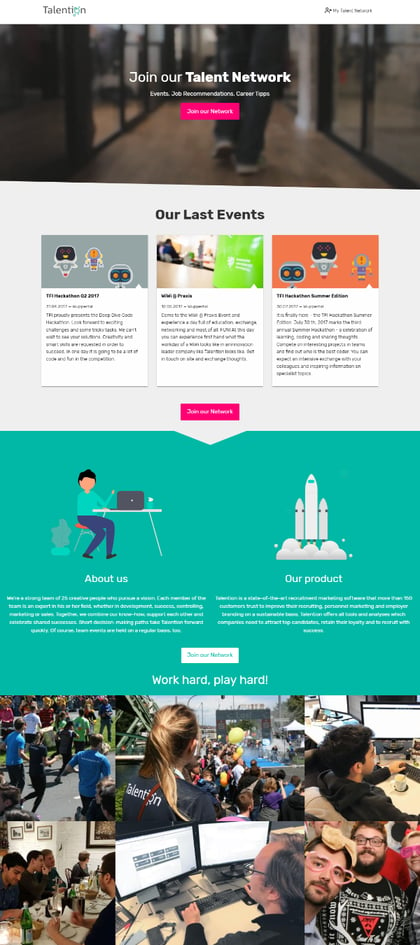 Example of a talent pool landing page
Check out our talent pool here.
Check out our page "The Ultimate Guide to Talent Pools"

 to 

find further resources on the topic of talent pools.
Talention offers a state-of-the-art talent pool. In a free demo, we would like to show you what your company's talent pool could look like.