We talked to Mr. Thomas Broda, the managing partner and founder of GT people work GmbH, about his challenges in recruiting. GT people work is a fast-growing medium-sized HR service provider specializing in the procurement of technical, commercial and academic professionals.
Talention: "Please briefly introduce yourself and GT people work GmbH briefly."
My name is Thomas Broda and I am one of the two founders and managing partners of GT people work GmbH. Together with my wife, I founded the company in November 2010. During this time we have developed into a specialized personnel service provider. We specialize in technical, commercial and academic professionals as well as a selection of currently eight sectors, including mechanical engineering, aviation, automotive, finance, trade, electrical engineering, IT / ITC and the office sector. We want to bring people together not only professionally but also personally and to make work, as far as possible, an experience. Currently we employ about 40 people.
"Our challenge as a specialized personnel service provider is to find good specialists. In order to solve this recruiting problem, we chose Talention as a specialist. It was important for us to get a dynamic and modern software that will react to changes in the market in the future. Since the introduction of Talention, we are getting noticeably more applications and support is available to us at any time whenever we have questions."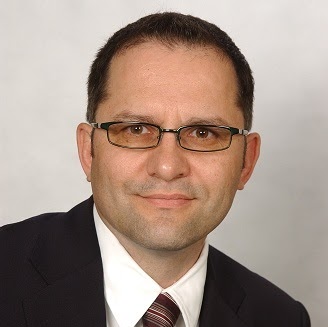 Thomas Broda, GT people work GmbH - Managing Director
Talention: "What is your current challenge in recruiting?"
The biggest challenge was and still is to reach the right specialists. The question that came up was how to invest the best money to get the maximum amount of professionals and be able to meet the customer requests that we receive as well.
Talention: "What first convinced you about Talention?"
Talention fills a gap when it comes to a more modern handling with applicants. We also found collecting and communicating with interested parties exciting, that is, the development of a pool of interested parties. Furthermore, we were convinced by e-mail marketing and working with cloud solutions. We have been using Talention for just under two months, but today we already have the impression that Talention is gradually gaining more applicants. In addition, I found it exciting that Talention was still relatively young and pursues modern and innovative approaches in recruiting.
Talention: "What do you want to achieve with Talention?"
First, of course, it is important to us to get an increase in applicants. We hope for at least a doubling of the number of applicants without qualifying them. Talention seems to me to be a very dynamic company that keeps up with the times and responds to changes in the market. In addition, I promised myself a simplification of our processes and time savings.
Talention: "How did you feel about the set-up phase?"
I found the set-up process to be very good. We were really well looked after during the onboarding process and we were always busy with our questions and looking for solutions for our processes. The support works perfectly, within 24 hours you have feedback.
Talention: "How important is lead management / prospect management for you?"
This topic is extremely important to us. Not only the acquisition of leads or prospective customers is an important task for us, but also to communicate regularly with these interested parties and to qualify them as suitable applicants for our customers. This process should be as automated as possible.
Talention: "Thank you for this insightful interview!"
Check out our page "The Ultimate Guide to Recruitment Marketing for Staffing Agencies"

 to 

find further resources on the topic of staffing agencies.