Do you want to improve your sourcing within your team? Are you wondering how you can address potential candidates in order to make them enthusiastic about your company and your vacancies? In this article we present you the 5 golden rules you should follow to be successful in addressing potential candidates.
5 golden rules for candidate sourcing
Be different
In today's recruiting world, sourcing has become an essential measure for many HR professionals. This also entails that the competition is very strong and continues to grow. It is therefore very likely that the potential candidate you are interested in will not only be contacted by you, but will also receive regular messages from other sourcers. Your first goal should therefore be to attract the candidate's attention at a point before they have even read your message. Look at the profile pictures of other sourcers and consciously choose a picture for yourself that stands out from them. Choose a picture with a humorous laugh instead of looking seriously into the camera. You'll also find an early way to draw attention to yourself and stand out from the crowd in the subject line.
Keep it short and sweet
Do not send your candidate long messages. Don't forget that this is a passive candidate. He or she is not yet interested enough in your company and your brand. Name all important and essential aspects in a few sentences. Otherwise you will lose them too early with long and unnecessary information.
Try to get in personal touch
A short message to your potential candidate on your personally chosen sourcing channel is optimal for the first contact. However, there are better ways to deepen and nurture the newly acquired relationship. Invite the candidate to a telephone call or an event that you organize. A personal contact gives you a better opportunity to respond and represent your company.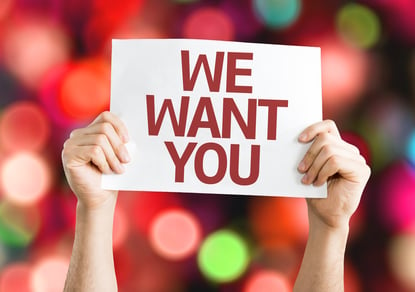 Don't be too pushy
It's no secret that sourcers often have a very bad reputation, for example in the IT sector. So don't be too pushy. If your potential candidate doesn't answer you after several contact requests or even expresses his or her disinterest several times, you should stop your efforts. Further attempts will in the end mainly harm yourself, as the bad reputation of a sourcer can spread quickly.
Rejections are not always defeats
As a sourcer, you will have to accept the fact that you receive many rejections. However, this is by no means a reason to become frustrated. Even if you should stick to not pushing the candidate unnecessarily, a rejection still opens up unexpected chances for you. Offer your candidate the opportunity to register in your talent pool. In this way you can build a relationship with him through newsletters, stay in touch with him and present your employer brand over a longer period of time. If the candidate then looks for a new position at a later date, he or she will automatically be reminded of you.
Check out our page "The Ultimate Guide to Candidate Sourcing" to find further resources on the topic of candidate sourcing.
Talention offers you all the components you need to set up a talent pool with which you can collect interested individuals. We would be happy to show you what this process would look like in your case with a free demo. You can request a free demo here.