HR marketing is a crucial part of modern day recruiting and an important component when it comes to ensuring the sustainability of qualified employees. With changes in demographics and a shortage of skilled workers, companies are faced with new challenges in recruiting. How can companies respond to these challenges and begin to implement HR marketing techniques? You'll find out the answers in this article.
What should a company do if it wants to take HR marketing seriously?
The right answer is: analysis and strategic implementation.
If you are involved in HR marketing, you will inevitably come to the conclusion that it is primarily a matter of finding the right mix of measures that lead to attracting and retaining good employees.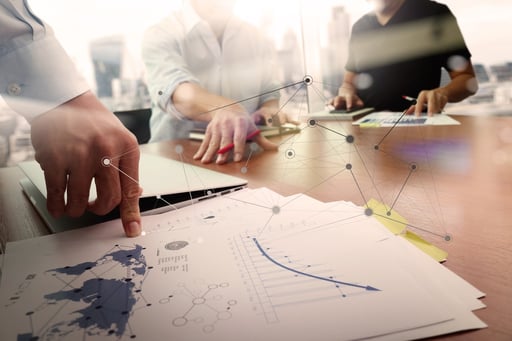 S
ome aspects affect almost every company equally:
The budget and time available to find suitable, competent employees is not infinite. All companies have limited resources, and it is important to use them in a way that leaves enough time for all other activities. This is precisely why the analysis of recruitment activities and their results is so important. The key is being able to clearly determine which activities are successful and which are not. This way you can decide how to better manage the activities in the future in order to achieve better results.
Modern recruiting is continually changing. The way companies recruit their employees today is changing rapidly and for many companies, it can be too fast. The old ways are often no longer sufficient to attract and retain above average professionals, which is an important prerequisite for remaining competitive. This is a challenge for many companies, who must consider new recruitment channels so as not to be left behind.
This is accompanied by new technologies for efficient HR marketing. In many companies, the measures being used are partly outdated and can no longer keep up with modern methods of addressing and recruiting employees.
Analyses in recruitment - a comprehensive view
If you look at the recruiting strategies, it's all about the matrix behind them. Successes and failures can be easily read from this matrix. That is why it is important to measure every recruiting KPI precisely. Analyses and forms of presentation are necessary in order to evaluate current and future strategies. This is the only way to achieve successful HR marketing.

Talention provides software that collects all your recruiting data and evaluates it through clear dashboards and analyses. Use Talention to build up an efficient HR marketing strategy on the basis of these analyses. You will learn from your past recruiting measures and soon be able to recruit the best candidates in the shortest possible time.

Check out our page "The Ultimate Guide to HR Marketing"

 to 

find further resources on the topic of 

HR marketing.
Would you like to see more specific HR marketing examples from your industry? We will gladly show you further best practice examples and concrete implementation in the Talention software. Just ask for a demo here and someone will get in touch with you shortly. Request a demo now.