For older generations, millennials can be a tricky target group to understand. But they don't have to be difficult to recruit, as long as you follow our guidance. In this article, we'll share the six things most recruiters don't know about recruiting millennials.
Who are millennials?
The term millennials encompasses anyone who was born between the years 1981 and 1996. This age group has been largely defined by the rise of the internet and other digital technologies during their childhood and adolescence, earning them the nickname "digital natives." They are an attractive target group for many companies who want to improve and expand their online presence.
6 things most recruiters don't know about millennials
1. They are looking for more than traditional benefits.
Millennials are unique from the generations before them in that they are looking beyond traditional benefits. Things like health insurance, a 401(k), or a long-term career development plan aren't enough. They also want benefits like wellness programs, home office, and team events.

Screenshot: Example of some of Talention's benefits
2. They value flexibility over everything.
Flexibility is one of the most attractive benefits to the millennial target group. They no longer adhere to the traditional 9-5 hours and prefer to be able to work according to their own personal rhythms.
3. They want to have fun at work.
Another tradition that millennials aren't fond of is a rigid office environment. They want to have fun at work and have good relationships with their co-workers. If you want to win over millennials, you'll have to show off your fun side.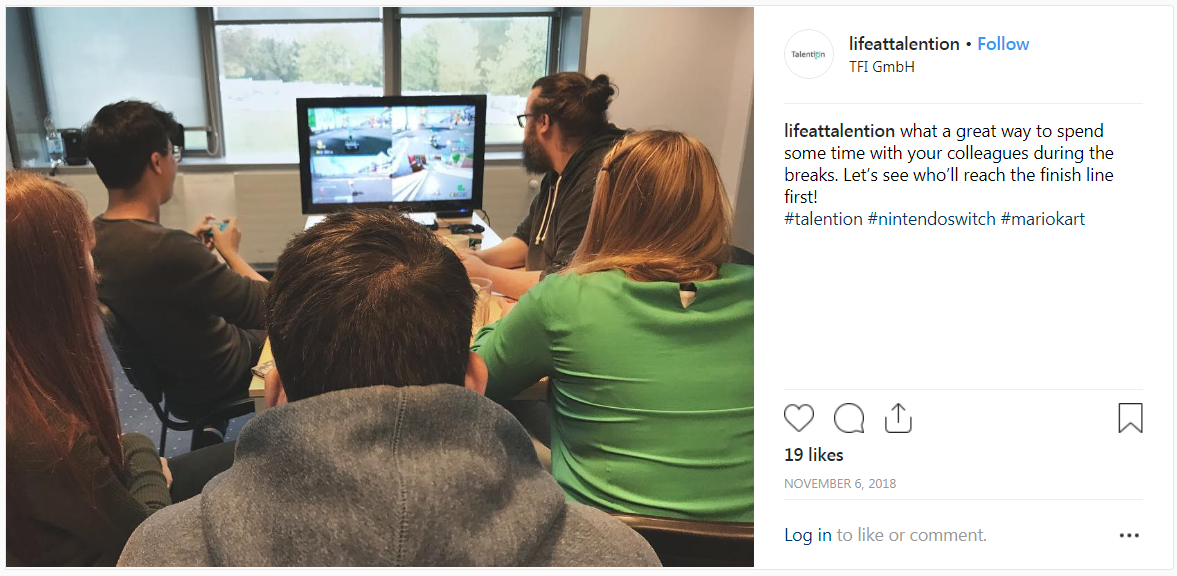 4. They need to be convinced of your employer brand.
Millennials only want to work for a brand that they can resonate with and that they believe is a benefit to society. Your employer branding strategy is key for reaching this group and convincing them why you would make a great employer.
5. They are the perfect generation to have in your talent pool.
Because they are often willing to jump to a new position, millennials make for ideal talent pool candidates. Many millennials are open to new opportunities, if you are able to convince them.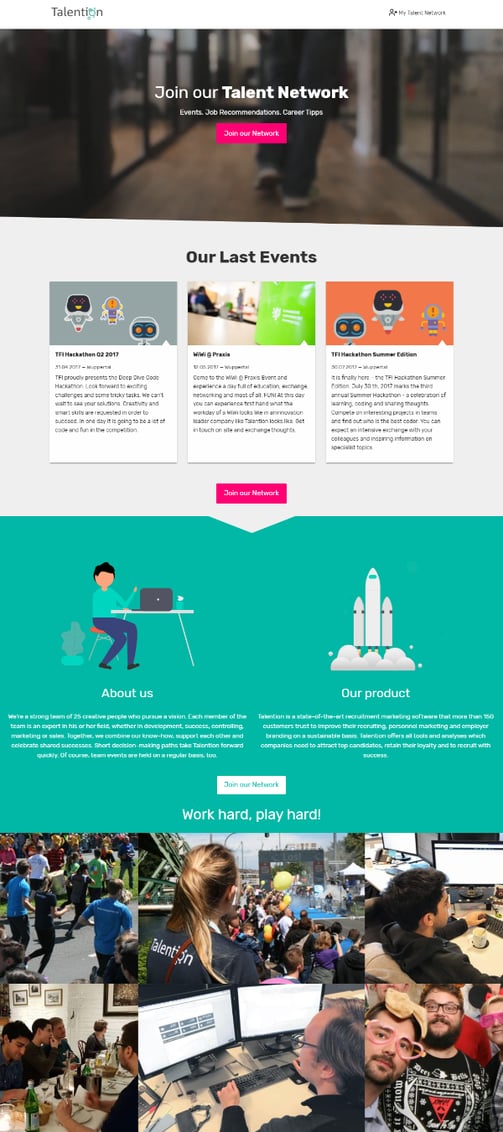 Screenshot: Talention's talent pool landing page
6. They need to be nurtured.
Once you have millennials in your talent pool, they need to be nurtured. This is how you can make them aware of your employer branding and highlight your benefits as an employer.
By staying in touch with them, you'll be in the perfect place when they are ready for a new position. One great way to do this is through sending a monthly newsletter.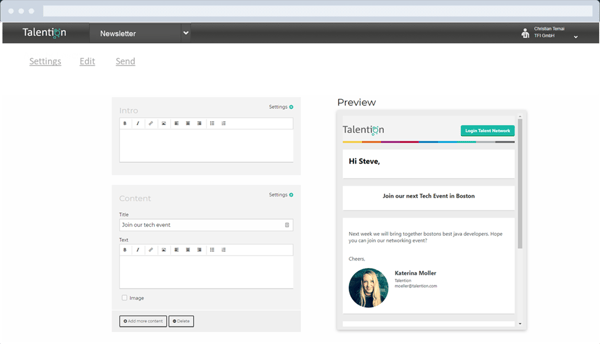 Screenshot: Newsletter tool in the Talention software
Would you like to learn more about how to recruit a specific target group like millennials? We would like to share expert knowledge with you and show you best practice examples in the Talention software. Just ask for a free demo here and someone will get in touch with you shortly. Request a demo now.