We talked to Martin Frommhold, Head of HR at Sevenval Technologies GmbH, about the challenges facing IT companies in recruiting.
Talention: "Please briefly introduce yourself and Sevenval."
Sevenval is a web pioneer. We have been developing web technologies for 18 years, which are used in countless well-known websites, such as the FAZ (a German newspaper). We now have over 170 employees at our locations in Cologne and Berlin. I myself have been responsible for the personnel area for 5 years. The HR team currently consists of 5 employees and covers the entire spectrum of HR work.
"We understand recruiting in a sense as a sales issue. We have the best product on offer: an exciting job with us in Team Sevenval.
As one of the first talks with Talention about candidate personas, reach, lead management, conversion optimization and funnel was underway, I knew we were speaking the same language.
Talention supports us in many areas from recruitment marketing to the final decision of a candidate. The tool saves us valuable time and is an enormous workload reducer."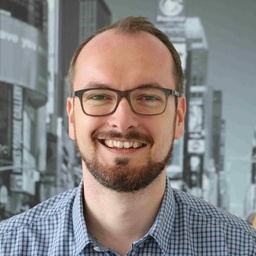 Martin Frommhold, Head of Human Resources
Talention: "What challenges do you face in recruiting?"
Our target group in recruiting is predominantly IT specialists. They can barely avoid constant job offers. Therefore, it is essential for us that our approach and the entire process from the first contact to the signing of the contract is of a high quality and gives us the necessary freedom to design this process individually and authentically. In extreme cases, this process can last for many years over many contact points. We also need all relevant information available at all times to get candidates excited about us. It is also important, of course, that we can measure the success of our activities. We were looking for a tool that would help us in these areas.
Talention: "What first convinced you about Talention?"
With Talention, we have a tool that simplifies our process. For example, we can see the entire history of a candidate at a glance. And we were convinced that we could improve the communication within our recruiting team, but also with the respective specialist departments, through the use of Talention and simplify the coordination process.
Talention: "How do you feel about the service at Talention?"
We are constantly developing our methods. That's why we need a partner who shares this path with us. Talention was very interested in growing with us right from the start. This exchange really works very well.
Talention: "Have any changes occurred with Talention?"
Talention helps us to work efficiently and relieves us of a great deal of work. No matter if it is about interdepartmental cooperation or the tracking of different measures - with Talention we get a tool that helps us to design our recruiting process in the best possible way from one source.
Talention: "Take a look into the crystal ball - where is the journey in recruiting headed?"
Personal contact is the deciding factor in recruiting, I'm convinced of that. We want to get the candidates excited from the first contact, so we rely on personal communication that truly reflects how we really are. Thus the direct approach remains a central topic. That's why working with HR service providers does not fit with our philosophy. Of course, we are pursuing current topics such as artificial intelligence or matching tools, but we don't jump to every trend. For example, chat bots are currently on everyone's lips, but that doesn't match our claim to communicate in person. So for us it was a good idea to integrate a live chat tool into our website - and the success of our career chat proves us right. It will be a challenge in the future, with a large number of candidates, to communicate over an extended period of time on an individual level. That has to be a real human-to-human interaction. Here we expect a lot from the prospective customer management in Talention.
Talention: "Thank you for this insightful interview!"