In times of a shortage of skilled workers, it becomes increasingly difficult to find qualified employees. For this reason, companies should urgently deal with the topic of career pages.
Career sites are becoming increasingly important. They are important for an individual and convincing appearance. Through the careers page, you get in contact with candidates and have to convince them of your company as a good employer.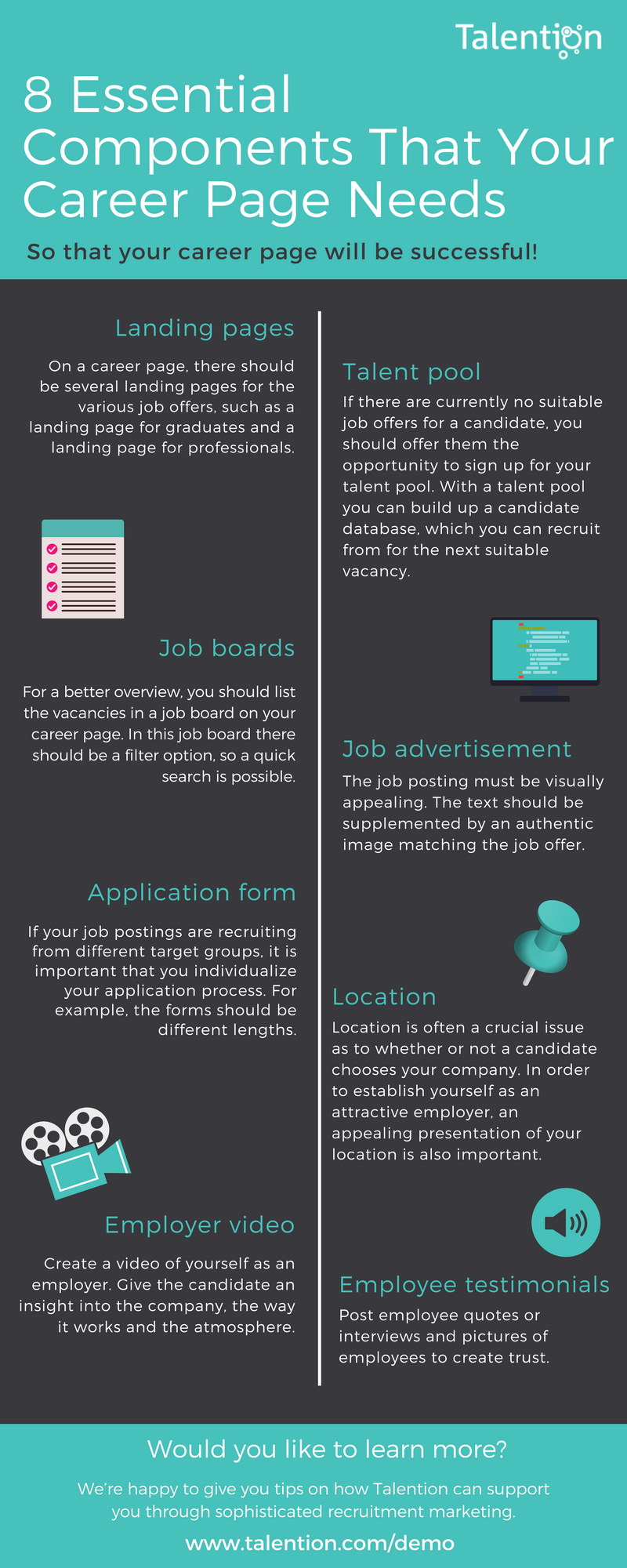 Check out our page "The Ultimate Guide to Career Pages"

 to 

find further resources on the topic of 

career pages.