We all know it's Christmas when we hear "Christmas Time Is Here" for the first time on the radio. It's the time of year when we think of family, friends, and holiday traditions. But what does Christmas mean for your recruiting process? In this article we'd like to explain why we think Christmas is the perfect time for recruiting.
Why Christmas is perfect for recruiting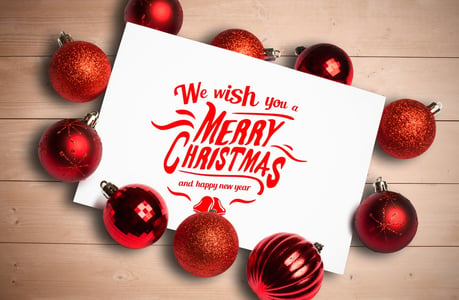 1. People have more free time
Over the holiday season, people tend to have more time off or flexible hours. This makes it a great time for scheduling interviews or finding a time for candidates to come visit your office. It would also be great timing for a holiday themed recruiting event.
2. New year = new goals
With the Christmas season comes the new year. And every year, people make new year's resolutions and goals for the following year. Oftentimes, these goals include work, like finding a job, making more money, or having more responsibilities. This makes December a great time to attract candidates who are looking to change or grow in the next year.
3. People are in a good mood
The Christmas season usually includes some good cheer. There's something about the holidays that just puts everyone in a good mood. Candidates are more likely to be open to talking to you than they would be at other times during the year.
4. Money is on everyone's mind
Arguably one of the sadder aspects of holiday consumerism is that money is on everyone's mind. From buying gifts to end of year bonuses, December is often both an expensive and rewarding month. The truth is that many people are likely thinking about the salary they would like to make next year, making it a good time for a new job.
5. Perfect timing for a holiday newsletter
Reaching those passive candidates in your talent pool can easily be done through a holiday newsletter. Use Christmas as a reason to send out holiday greetings and also a gentle reminder about your open positions. You could highlight the holiday festivities taking place at your office and any other end of year celebrations or milestones.
Looking for the perfect Christmas gift to help you with your recruiting process? Recruitment marketing software from Talention might just be the perfect fit. If you'd like to see the software for yourself, you can request a demo here and someone will get in touch with you shortly. Request a demo now.