What does Christmas mean for your recruiting process? In this infographic we'd like to explain why we think Christmas is the perfect time for recruiting.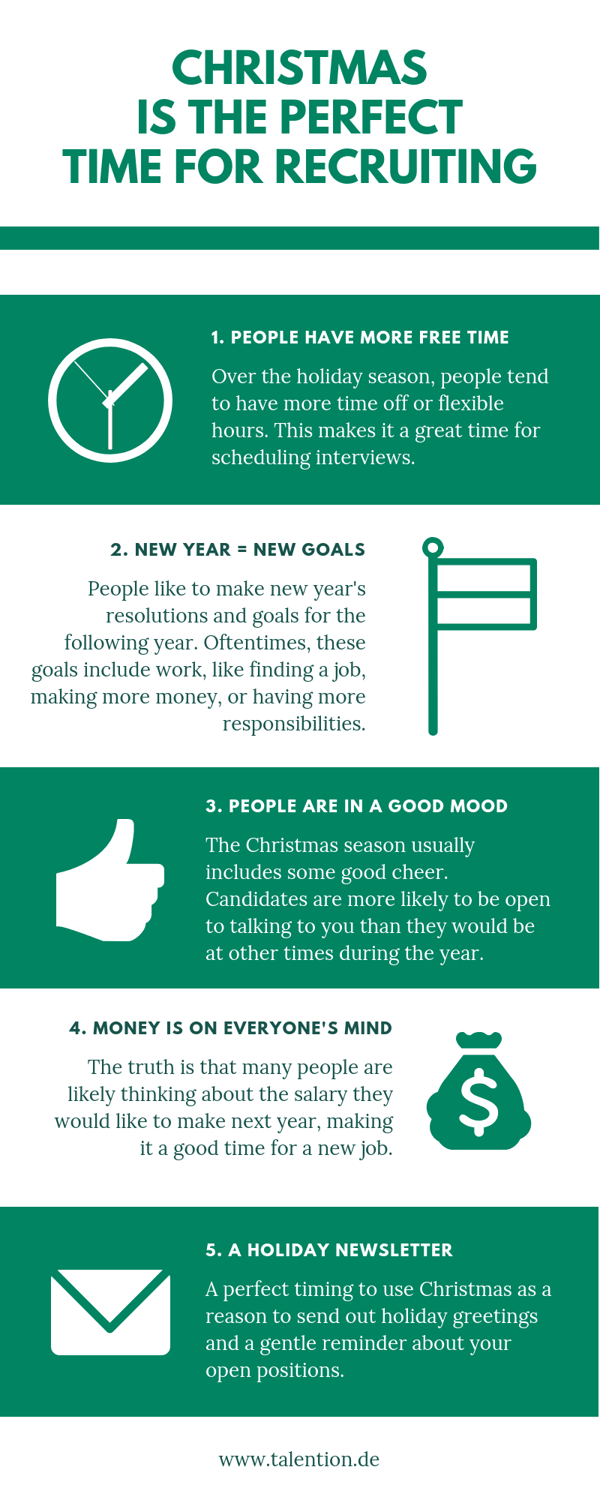 Check out our page "The Ultimate Guide to Recruitment Marketing" to find further resources on the topic of recruitment marketing.
We're here to help you create recruiting content and use it properly for your business. Request further information here.