How can you reliably measure your employer branding and which key performance indicators (KPI) provide you with the best results? In this article we would like to present 8 key figures with which you can determine your employer branding.
Employer branding refers to all measures taken to present the company as an attractive employer. So it is the development and maintenance of the employer brand that is strengthened in this way. Especially in today's job market, an attractive employer brand is important. There are only few active candidates left. The majority of candidates are passive and not looking for a job. Such candidates are picky and a strong employer brand can help to convince them of your company.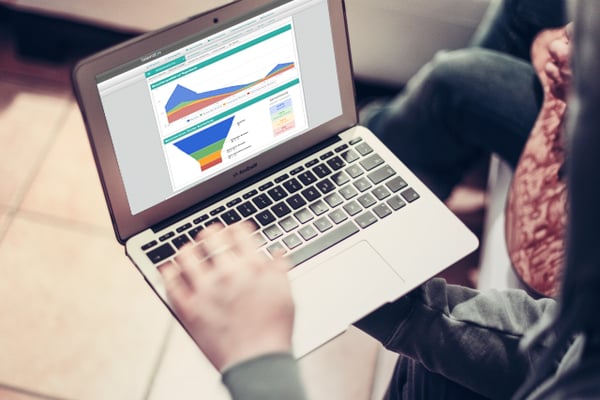 8 Employer Branding KPIs
You can measure your employer branding with the following KPIs:
1.Time-to-Hire
Time-to-hire is the most common and important key figure that you should collect. Time-to-hire begins on the day an employee leaves the company and lasts until the position is filled by a new employee.
2. Number of applications per year
This key figure gives you an overview of the status of your current applications per year.
3. Number of applications per position
This key number indicates how many applications you ultimately received for your position.
4. Number of high quality applicants per position
This number shows you how many of the received applications were really suitable and of high quality.
5. Clicks on job advertisement
This number of clicks tells you how many applicants were interested in your job advertisement and visited it.
6. Clicks on the application button
This indicator gives you an overview of how many applicants have read your job ad and were so convinced that they started the application process.
7. Cancellation of job ad
The cancellation rate on the job ad results from the difference between the number of visitors to the job ad and the number of application processes actually started.
8. Cancellation of the application process
This cancellation rate in the application process results from the difference between the number of applications started (number of clicks on the apply button) and the number of applications actually received. A problematic drop-out rate is above 50% and indicates that the application process / application form of your job advertisement is not attractive for candidates. Therefore, it should be adjusted and generally shortened.
Talention automatically collects all data from your recruitment processes in the background, without you having to make any further adjustments. The most important KPIs are presented in easy-to-read dashboards and reports so that you can quickly identify optimization potential and make the appropriate improvements.
Check out our page "The Ultimate Guide to Employer Branding", to find further resources on the topic of employer branding. And check out our page "The Ultimate Guide to Recruitment Analytics and KPIs" to find further resources on the topic of recruitment analytics and KPIs.
We would be happy to show you in a personal conversation how the collection of key figures and their preparation in well-structured reports and dashboards can look for your company. You can request a demo here.