Talention interviewed Jan Dirzus from the company Coroplast about employer branding.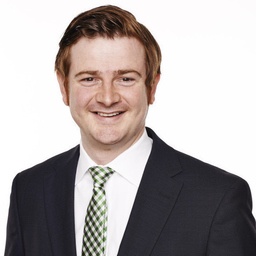 Jan Dirzus / Head of Personnel Development & Recruiting / Coroplast Fritz Müller GmbH & Co.KG
Talention: Mr. Dirzus, when did you realize that you needed to further develop Coroplast's employer branding?
Answer: Employer branding is becoming increasingly important. Medium-sized businesses must think even more about their employer brand. It is also important to consider what the company wants to present externally and above all make sure there is no discrepancy between external and internal perception. We take part in employer competitions, make comparisons, are present at trade fair and try to get feedback.
Talention: How do you think employer branding could address these issues? What did you expect from it?
Answer: We focus on specific target groups and try to address them specifically. For example, we use trade fairs or even Facebook. This helps to address certain professionals more directly. Often the information does not reach the professionals. That's what I've promised myself from employer branding: that you reach the target group more directly, increase the quality and number of applications, increase the speed of the cast, and of course make the Coroplast employer brand more well-known and interesting. And we can't forget the involvement of our own employees. It also promotes productivity and overall cohesion.
Talention: What role does the optimization of your online approach/addressing of candidates play in comparison to classic offline activities (such as job fairs, advertisements in newspapers, etc.)?
Answer: I would say that it has become more direct as I get a lot closer to a candidate. Offline activities tend to be broader, while online response media are better suited to each applicant. For example, when previously searching for a managing director, you would advertise in the Saturday edition of the newspaper because it was known that managing directors would read the job advertisement there. Nowadays you can hardly reach anyone there anymore. Rather, I have to try to appear on their tablets. More and more recruiters use sourcing and address potential candidates in the context of sourcing via business networks like LinkedIn. You will find above all profiles with "business background" there. In contrast, Coroplast is primarily looking for employees with a background in STEM, eg. B. engineers and chemists.
Talention: Which successful alternatives to sourcing have you discovered for yourself?
Answer: To what extent we use sourcing is a matter of capacity. We sometimes look at who works where and occasionally write someone. However, I would not call this a concept for sourcing yet. For some positions, we consciously do without sourcing and in general it makes more sense if a personnel consultant is responsible for it. I think it makes a difference to be approached at a certain level by an external recruitment consultant. Researchers will probably be working in HR departments and recruiting departments of companies in the future. But then less money is given to the outside; rather, the researcher is hired in the company. As an alternative to sourcing, we still use many classic channels and job boards. We also use Google AdWords.

Talention: What was the decisive argument for you to choose Talention as your software provider?
Answer: For me, the decisive argument was first that Talention is not too time-consuming or extremely expensive, but rather a slim solution. In addition, the evaluations and statistics that I get to use, speak to me. In addition, the topic of applicant management plays a major role, which is also included. This is necessary right now; because through Talention we also have more inquiries.
Talention: What do you think, can SMEs still afford to focus their marketing solely on one product and assume that a good product attracts good employees as well? When is the right time to start employer branding?
Answer: As soon as possible. You should not leave employer branding down the line these days. Of course, it must also be ensured that I am target group specific. Coroplast is relatively well-known, but smaller companies have a certain competitive disadvantage on this point. Therefore, they have to think about what they can do really well and what the future employees might enjoy. For this, a certain openness in the personnel area is required - personnel marketing plays a bigger role and the necessary money should also be taken in hand. In addition to the right software, you need the necessary personnel who use the software efficiently and act as a contact person. The skills shortage has the German economy firmly under control. In day-to-day operations, your recruiter must always fill difficult positions and, despite a shortage of applicants, find the widest possible selection of suitable applicants.
Talention: How did you manage to address the topic in your management and to get the necessary tailwind from there for your plans?
Answer: There was already some pressure because an applicant management system or a personnel marketing system was missing. In order to convince the management, you need numbers, data and facts, and to prepare them accordingly and have them ready. Also, studies that show how important HR marketing is can help. I was able to provide figures, studies and empirical data that I had brought from other companies. With these I was able to convince the management that Talention brings added value and that it makes sense to invest. The management should of course be open. However, I can't imagine that management is not interested in continuing to get good employees and to be innovative for that. Not every workplace will receive one of the coveted awards as "Great Place to Work" or similar, even though we are experiencing a very good implementation of the work-life balance, especially among medium-sized companies.


Talention: What results did you achieve last year through employer branding with Talention? Which KPIs did you improve and to what extent?
Answer: The applications have definitely gotten better. I would say that we receive on average 5-6 applications per job. That does not sound like a lot at first, but in fact that's a good number of applications. Talention also offers the opportunity to present KPIs while using a system. Even with online applications, I can see if applicants can formulate a decent application letter. In addition, because we can easily post more targeted posts, we also have better control over our costs. For example, we tried Google AdWords, and with the help of Talention, it became apparent that it could also be used to submit applications. In addition, the time spent on editing has become much lower, including through quick commitments or cancellations.
Talention: Talention advertises that, in addition to a continuous improvement process, the knowledge of its employees is also improved. What did you learn that you did not realize before?
Answer: We are working on improving the knowledge of our employees, especially in the field of online marketing. For example, we've revamped the AdWords theme this year.
Talention: What do you want to say to other HR managers and SME managers?
Answer: We have become more courageous over time. You have to adapt to the times, be innovative and not be afraid to try something new. The management should value the HR department and learn to listen to it.
Check out our page "The Ultimate Guide to Employer Branding", to find further resources on the topic of employer branding.