Recruiters can publish job advertisements on certain job boards for a fee. But how do they know which one is best?
First of all, it should be noted that there is no single "BEST" job board, each one has advantages and disadvantages. Ultimately, it must fit in with your own recruiting process. The following infographic shows some tips to find out which Job Board is right for you.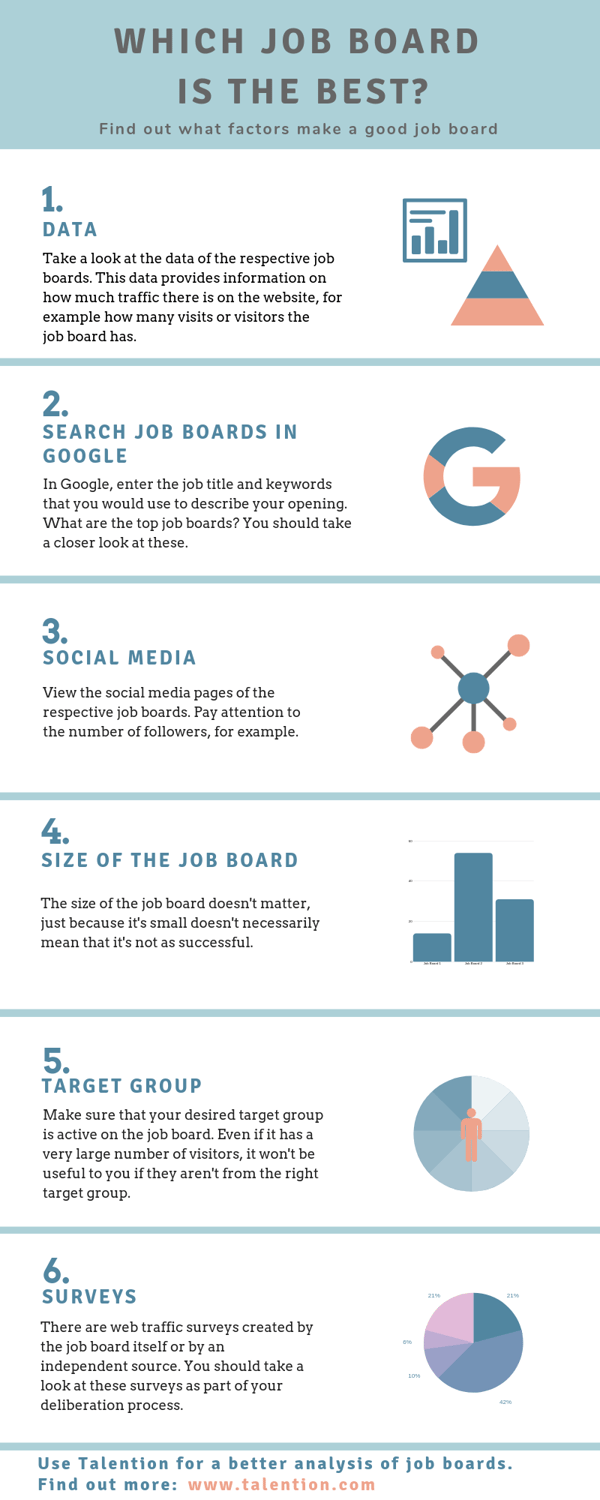 Would you like to learn more about using job boards effectively? We would like to show you best practice examples and concrete implementation in the Talention software. Just ask for a free demo here and someone will get in touch with you shortly. Request a demo now.