There are a few important key indicators in recruiting which you should determine and follow up on. This is essential if you want to keep an overview of how your campaigns are performing and actively influence the success of your recruitment processes. We compiled the most essential key indicators in this infographic for you.
Before you start determining key indicators, you should take the first step by asking yourself: What do I want to improve and achieve? What kind of information will help me with this?
Infographic important key indicators in recruiting: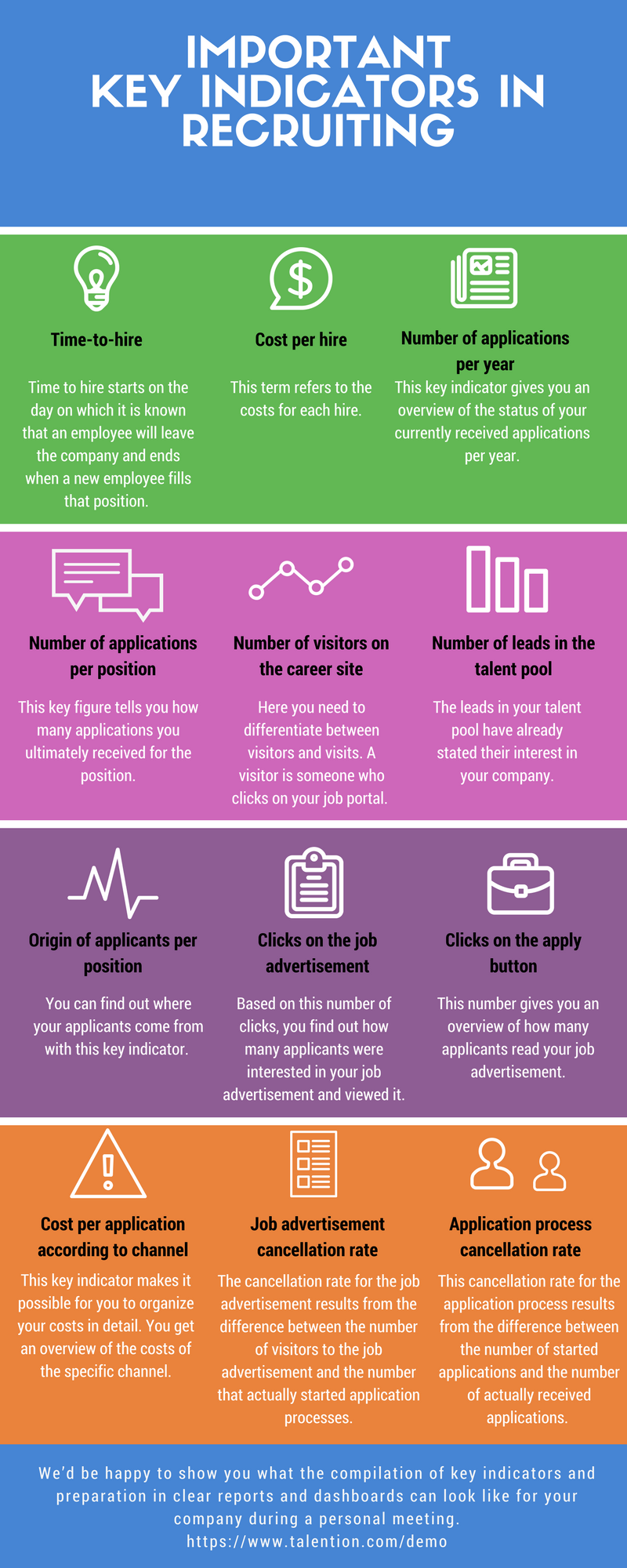 Check out our page "The Ultimate Guide to Recruitment Analytics and KPIs" to find further resources on the topic of recruitment analytics and KPIs.