At an early stage, the Gi Group has recognized that strategic recruiting marketing is a key competitive factor. We talked with Christian Wolf, national recruiting manager of the Gi Group, about the importance of recruiting key performance indicators, analytics, lead management, candidate relationship management, search engine optimization and the coming changes in the recruiting market.

The Gi Group is an international personnel service provider. It is represented by partners in more than 40 countries and has over 100,000 employees in a network of more than 500 branch offices. Globally, the Gi Group is one of the leading personnel service providers when it comes to personnel placement and temporary employment.
Talention: "Please briefly introduce yourself and the Gi Group."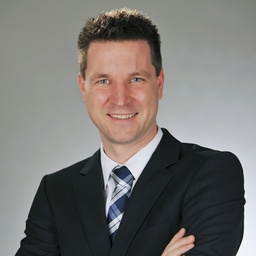 My name is Christian Wolf. I'm a national recruiting manager with the Gi Group, an international personnel service provider. I'm especially in charge of all recruiting issues in Germany. For example, this includes the complete recruiting process, but also the controlling of KPIs and the budget. I've already been working in the personnel service providing industry for 15 years now. Before that, I was responsible for process control at Adecco, and I already got to know Talention in this position. I'm happy that we've been able to maintain the contact and that today, we have the possibility to leverage Talention's whole service spectrum.
Talention: "What was your biggest challenge in recruiting before Talention?"


The starting position at the Gi Group was as follows: we had an old homepage that was not optimized for mobile use and on which eye tracking had also never been implemented before. With our former software, no updates had been made for many years and we were lacking transparency. As a result, we then looked for a provider who offers everything from a single source and can solve the problems we've had so far.


Talention: "What has changed with Talention?"
The first module was our career site. Together with the marketing department, we gathered ideas and templates for the job sector and Talention then implemented these in their entirety. Among other things, we optimized the single parts, integrated a video and thought about how we can structure and implement our processes in a better way. With regard to the Google presence and optimization of SEO, I'm not aware of any system on the market, except for Talention, that can map this key issue in this way. The research tool also gives us basic security regarding the reach of various terms. We were convinced of Talention when it came to all of these solutions. In addition, we were supported very well ever since the software was implemented.


Talention: "What role does analytics play for you in recruiting?"
By now, I know how our traffic develops. We see that how far we reach increases with more jobs and what exactly the traffic bringers are. This is a confirmation of investments already channeled. Today, I can precisely say how many applications come in from which channel and through which ads. Previously, this was not exactly clear. We can see exactly who is working with the tool in the team and which processes are being handled. All of these things make our recruiting a lot more transparent. What we can already clearly see today as a major improvement since the switchover to Talention is that traffic on our homepage has increased by 200–300%. In addition, we can already say today that on average, we have been getting 20% more candidates in the past 5 months with Talention.
Talention: "What role does candidate relationship management play in your company?"


The issue of candidate relationship management is very important to us. However, we take a step-by-step approach here. We are continuously building up our talent pool further and, among other things, have integrated a job subscription on our homepage. However, this part is still in our development phase. Personally, I think that this is the future.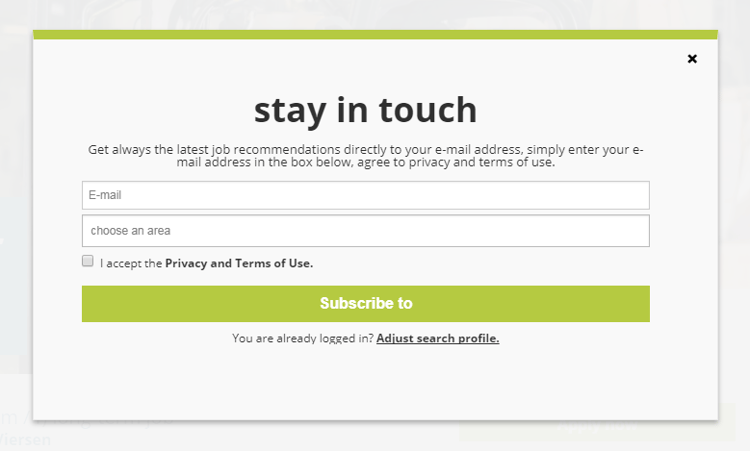 Screenshot: Example of the job subscription on the Gi Group site

Talention: "What was the decisive factor that made you opt for Talention?"


Talention is a provider who gives me everything I need regarding all key issues from one single source. From the applicant tracking system, on to templates, the structure of the homepage and placement options directly from the tool. But what convinced us the most was the transparency in the system. The whole tool is very user-friendly and simplifies complex online marketing issues thanks to easy menu guidance regarding, for example, search engine optimization(SEO), so that every user in all branch offices can implement these issues on their own.


Talention: "How will the recruiting market change over the next few years?"


The entire issue of social media will especially become increasingly important when contacting the younger public. Other issues that will continue to gain in significance over the next few years are lead management and content marketing. In the future, more focus will be placed on gathering contacts at an early stage, e.g., through downloads, which are provided for potential leads on the own career site. I think the fundamental challenge we will face in the future is that we can continue to reach and systematically contact more suitable candidates at moderate cost in a relatively short timeframe.
Talention: "Thank you for this insightful interview."


With over 500 branch offices, 150 on-site locations and more than 100.000 employees worldwide, the Gi Group is one of the leading recruitment agencies when it comes to personnel placement and temporary work. At an early stage, the Gi Group recognized that strategic recruitment marketing is a key competitive factor. The Gi Group is customer since 2017.