Campus recruiting has become a hot topic in the world of recruiting. But what exactly does it mean? And why is it so important? In this article, we will define campus recruiting and answer your other relevant questions.
Campus recruiting definition
Campus recruiting, also known as graduate recruitment, is the act of attracting and engaging with university students, with the hopes of eventually hiring them upon graduation. This is done in a variety of ways, including through employer branding, hosting specialized recruiting events, social media, and university partnerships.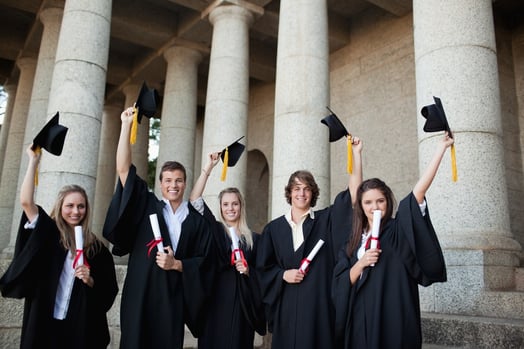 Why is campus recruiting important?
The number of students around the world seeking higher education has doubled in the past 20 years, reaching 207 million in 2014. With so many students choosing to go to college, it makes sense that campus recruiting is becoming a crucial part of many companies' recruiting processes.
Reaching students before they begin their careers is beneficial for both companies and students. It allows companies the chance to find top talent before they are lost to other organizations. And it gives students the chance to familiarize themselves with potential employers and decide what would be the best fit for them.
The war for graduate talent
Companies must stay one step ahead of the competition when it comes to campus recruiting. With the job market becoming increasingly more passive, university graduates are a highly competitive target group. Every company wants the chance to recruit the top new talent.
One way to increase your attractiveness as an employer is through strategic employer branding geared toward university students. Hosting recruiting events that are aimed at university students/graduates are also a great way to get to know potential candidates face-to-face.
Would you like to learn more about campus recruiting? We will gladly show you further best practice examples and concrete implementation in the Talention software. You can request a demo here and someone will get in touch with you shortly. Request a demo now.