The interview process is arguably one of the most important parts of recruiting because it determines whether or not a candidate is a good fit for a position. It's up to you as a recruiter to think of the perfect questions to help you both get to know and challenge the potential candidate. We've put together a list of the 20 best job interview questions to give you some inspiration to prepare for your next successful interview.
20 Best Job Interview Questions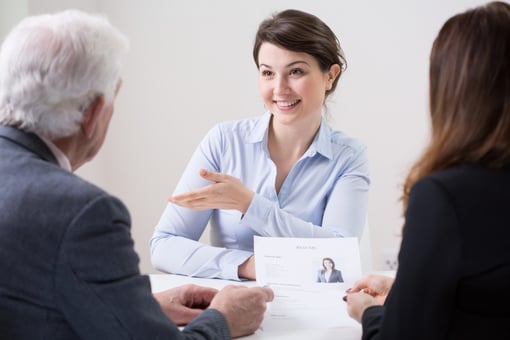 Questions concerning the company, profession, etc.
1. What appealed to you the most about this job ad?
2. How did you find out about us?
3. What do you know about our products?
4. What do you know about our company?
Motivation to apply
5. Why do you want to switch jobs?
6. What are your salary expectations?
7. What is important for you from an employer?
8. What challenges do you expect?
Personal
9. What are your weaknesses?
10. What are your strengths?
11. Where do you picture yourself in 5 years?
12. What would your (former) colleagues say about you?
Qualifications
13. Which programs have you worked with so far?
14. What relevant characteristics/skills do you have for this profession?
15. What advantages do you contribute to our company?
16. What is the difference between you and the other applicants?
Soft Skills
17. Are you a team player?
18. Have you had difficulties with colleagues in the past?
19. What is more important to you: a good working atmosphere or good results?
Difficult questions
20. Why don't you have a reference from your last employer?
Want more questions? Check out our 101 best interview questions for recruiters here.
Check out our page "The Ultimate Guide to Job Interviews"

 to 

find further resources on the topic of job interviews.
Would you like to learn more about job interviews and the recruiting process? We will gladly show you further best practice examples and concrete implementation in the Talention software. You can request a demo here and someone will get in touch with you shortly. Request a demo now.