With more than 300 employees, FINCON is the consultancy and solution provider specializing in banks, the German savings bank organization and the insurance industry. We spoke with Mr. Werner Höllen about challenges in recruiting and future developments in recruiting.
Talention: "Please briefly introduce yourself and your company."
My name is Werner Höllen. I work in the field of HR at FINCON. As the strategic partner for renowned companies, FINCON focuses on core competencies and long-term business relationships. The employees combine broad project and technology experience with in-depth industry knowledge. FINCON covers specialist and process consulting as well as test management, the implementation of individual application systems, and the implementation and integration of standard products. The development and distribution of innovative software solutions are also part of the range of services. Our recruiting team currently consists of 3 employees. I am working under the leadership of Human Resources Manager Igor Stödter, primarily with the recruiting process. That's why Talention is my constant companion.
"With Talention, we have not only streamlined our recruiting processes, but the current relaunch of our career page has shown just how important a trustful collaboration is."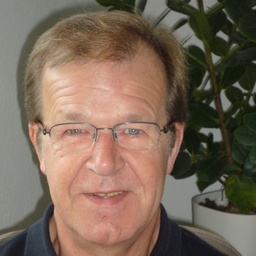 Werner Höllen, HR and Marketing - FINCON GmbH
Talention: "What does recruiting look like for you?"
We have grown a lot in the last few years. In the future, too, the focus will be on hiring new employees. We are recruiting on classic job boards, such as "Indeed", as we have had good experiences there in the past and the numbers in the system prove this. What works well for us is the employee recruitment model, so we are continuously building a good pipeline of candidates as well. Currently we have few problems getting high quality applicants. We will improve this by setting up an attractive employer brand. But despite these success factors, we still have much to do. With the tools Talention offers us, we are currently in a very good position. We are confident that we will continue to have an ideal partner in recruitment and personnel marketing with Talention. Due to time constraints, we have not yet fully exhausted the software but would like to do so in the future.
Talention: "What was your biggest challenge in recruiting before Talention?"
We worked on three difficult areas before Talention: On one hand, we had to create the job ads, then they had to be transferred to our career page and finally switched to the respective job market. These processes cost a lot of time. This was the crucial point to introduce a modern recruiting marketing software such as Talention. What did we want to achieve? We wanted to ensure a simple and fast implementation of the software, which was absolutely successful with Talention. In addition, we wanted a faster processing of our recruiting process and thus the reduction of manual effort. Ultimately, we wanted to be able to interface with job boards and social media platforms.
Talention: "What has changed with Talention?"
We just got faster. Processes now run smoothly and reliably. In addition, we appreciate the support very much. The reaction time is minimal, the problems are quickly communicated and solved. For me it was very important at the beginning as a newcomer in the system, that you never felt alone and always got help - the support was always there fast.
Talention: "How much do you use the analytics tool?"
I think that a good analysis becomes more and more important in order to understand where to find suitable candidates in the future, and where, for example, they leave in the recruiting process. At the moment, we mainly use our dashboards to inform the business units which ads are successful and which channels the applicants use to find us.
Talention: "How will the recruiting market change over the next few years?"
I think that mobile recruiting, which is already an issue today, is becoming increasingly important. Applicants are using their smartphone or tablet on the Internet. We have adjusted to that, and our job ads and the career page are now mobile optimized. Sourcing is becoming more and more important as the market for applicants will not be any easier in the future. We are also traveling in areas where many competitors are recruiting. For this reason, we have set up special landing pages with Talention. We are very satisfied with the status quo. Talention helped us a lot to streamline and speed up our recruiting processes.

Screenshot: Example of a landing page for Java developers
Talention: "Thank you for this insightful interview."