Over the past few years, the recruitment marketer's activities have changed fundamentally. Previously, the recruitment marketer's task was of an administrative nature. Due to the intensifying reduction of unemployment, the resulting fiercer competition and digitalization, his tasks have changed in such a way that today's recruiter rather takes on a marketing role.
Learn in this infographic, which 10 skills the recruitment marketer of today needs.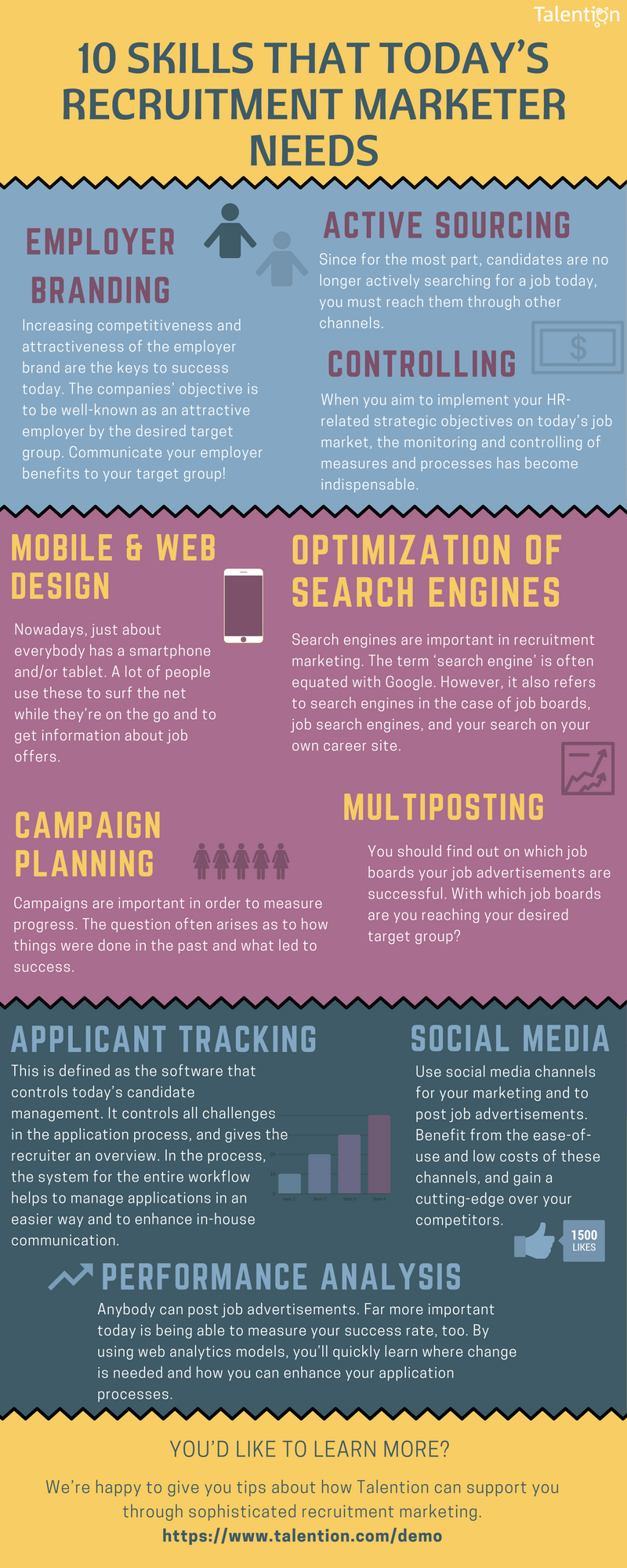 Check out our "Ultimate Guide to Becoming a Modern Recruiter" find further resources for recruiters.