Job rejection emails are usually met with mutual disdain from both recruiters and candidates. Recruiters don't want to write them and candidates don't want to receive them. Yet they don't have to be such a pain, as long as you follow the right protocol. Find out in our article how you can avoid the six common mistakes recruiters often make with job rejection emails.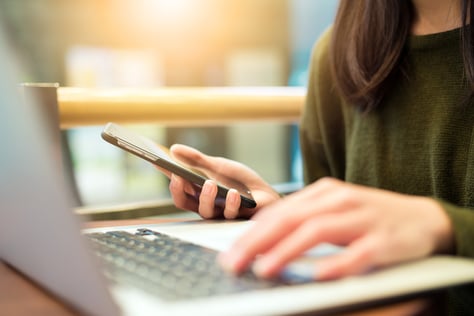 6 mistakes you're making with your job rejection emails
1. Not sending an email at all
Quite possibly the worst mistake you could make is to not send a rejection email at all. Candidates are often waiting for a response, constantly checking their email to hear back about their application - don't make them wait in vain.
Although rejection emails can be difficult to write, it's important that you take the time to acknowledge the work that the candidates have put into their application or into the interview process.
2. Not thinking about candidate experience
Going along with the previous point, you should be considering how the rejection email will affect candidate experience. Although an applicant may not be right for the current position, there is always the possibility that they may be a fit for a future position. That's why it's so important to leave them with as much of a positive feeling as you can, even though it's a rejection email.
It's also important to consider that there are sites like Glassdoor that allow applicants to rate the application process. If you want to maintain a positive score, you need to make sure you're thinking about how the application process is for candidates.
3. Not personalizing your rejection emails
Your rejection emails should include at least some form of personalization. For example, using the candidate's name rather than a generic greeting at the beginning of the email is a must. Referencing the title of the job they applied for is another good way to include some personalization.
4. Not using automation
I know what you might be thinking - how can an email be both personalized and automated? This is possible through using an automated email tool that can extract data like the candidate's name and include it in the mail.
Automating your emails will save you time, ensure that your candidates receive a response in a timely manner, and will make sure that you don't forget to send any of the emails.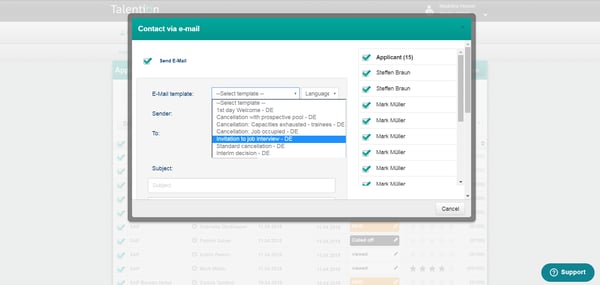 Screenshot: Email automation tool in the Talention software
5. Not leaving things open for future opportunities
As we mentioned before, qualified candidates who aren't the perfect fit for the current opening could be an even better fit for a future opening. Not including this as part of your rejection email could mean losing contact with a considerable amount of candidates who are interested in your company.
One great way to do this is by including a link to your talent pool to make sure they've signed up to receive updates on future positions. However, if you are sure that the candidate is not a good fit for your company in general, you should not include a reference to future openings.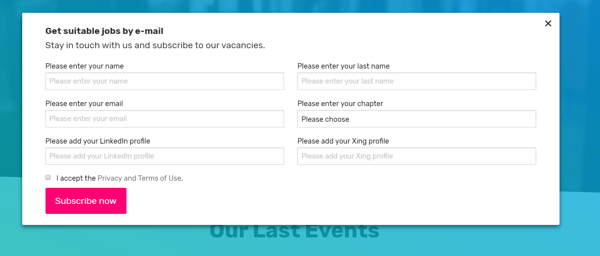 Screenshot: Example of a talent pool signup form
6. Not sending a timely response
It isn't always easy to send out job rejection emails, particularly before you have finalized the decision-making process. If you aren't sure which candidate you're going to choose, it's understandable that you want keep your options open.
Nevertheless, as soon as you are sure that a candidate isn't the right fit, you should send out the rejection email.
Check out our page "The Ultimate Guide to Job Rejection Emails" to find further resources on the topic of job rejections.
Would you like to learn more about job rejection emails? We would like to show you best practice examples and concrete implementation in the Talention software. Just ask for a free demo here and someone will get in touch with you shortly. Request a demo now.