Did you know how important it is to use images in job advertisements? Have you ever wondered why some job advertisements receive more qualitative applications than others and whether this could also be related to the featured images? In this article, we would like to introduce you to 10 websites where you can find free job advertisement pictures.
Free job advertisement pictures
As an employer, it is important to reach the relevant target group. This is done by carefully designing the entire job advertisement, including the images. This article illustrates the effects that including an image in a job advertisement can have.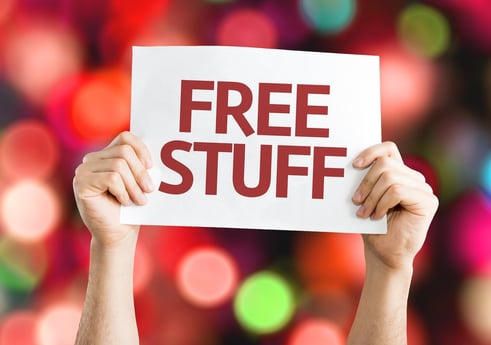 The following 10 websites should help you find the right and appealing images for your job postings to accurately represent your company.
On the website of the 22-year-old photographer Viktor Hanacek, picjumbo.com, you will find a selection of pictures on various topics. Thanks to daily new additions, you will always find something new. You also have the possibility to register for different premium subscriptions.
Read the licensing details here.
On Negative Space's website, you will find new stock photos every week. Negative Space's image collection is constantly growing and covers everything from architecture and technology to nature and much more. Best of all, you can easily browse the galleries. You can sort by category, possible text position and color.
Read the licensing details here.
On the Death to Stock website, you have the possibility to leave your e-mail address and get a monthly selection of new photos in your mailbox. You can also sign up for a premium membership for $15 per year.
Read the licensing details here.
The photographer Ed Gregory generously gives away up to 10 of his photos on the stokpic website every two weeks. You can also search for suitable photos in various categories, such as technology, people or nature.
Read the licensing details here.
Behind Kaboompics is Karolina, a photographer and web designer from Poland. Her pictures show a variety of different situations, so you can easily find the perfect fit. You can search for the right photo with a clear filter function and then use the photo right away.
Read the licensing details here.
Startup Stock Photos offers, according to its own description, free photos for "startups, bloggers, publishers, websites, designers, developers, creators, & everyone else".
Read the licensing details here.
Unsplash publishes up to 10 pictures every 10 days. On this website you will find a large selection of photos in different categories.
Read the licensing details here.
New photos are added to the Gratisography website every week, so you have access to an enormous selection of photos. The pictures were taken by the photographer Ryan McGuire and some of them are very unusual, but for certain projects they are just right.
Read the licensing details here.
Pexels also offers you a large selection of photos. In addition, you can expect a comprehensive filter function so that you have a good overview of all the photos.
Read the licensing details here.
Pixabay provides you with a multitude of photos, illustrations, vector graphics and videos which you can download free of charge and use as you like. This website also offers a clear filter function.
Read the licensing details here.
We hope through these websites you will be able to find the right images for your job advertisements.
Check out our page "The Ultimate Guide to Job Advertisements"

 to 

find further resources on the topic of job ad

s.
Looking for more information on job advertisements? We will gladly show you further best practice job advertisement examples and how they can be easily created in the Talention software. Just ask for a demo here and someone will get in touch with you shortly. Request a demo now.